Orienter Biotech Awarded as Enterprise Technology Center of Chengdu
2018-07-04
Company News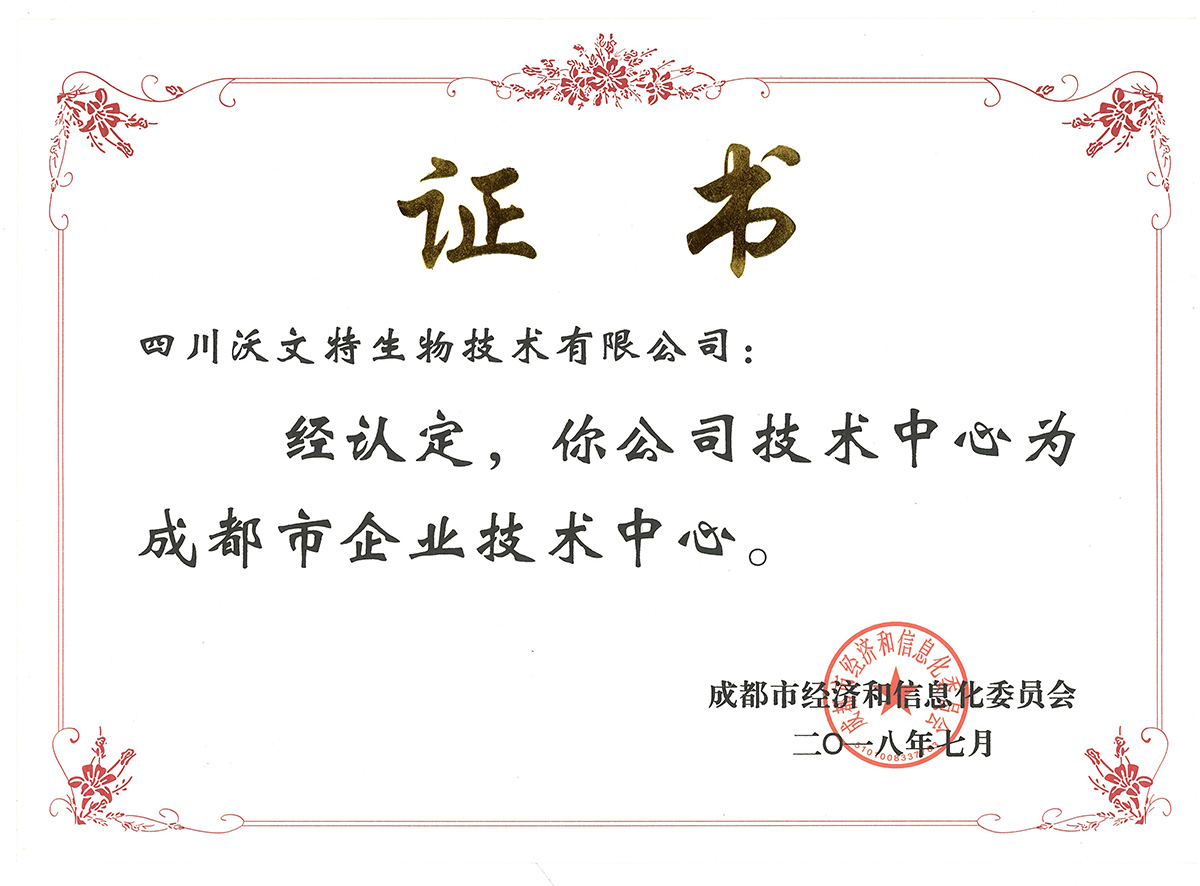 Recently, Sichuan Orienter Biotechnology Co., Ltd (hereinafter refer to as "Orienter Biotech") has been awarded as Enterprise Technology Center of Chengdu by Chengdu Municipal Commission of Economy and Information Technology, which is one of the most important certificates the Company has got after the Certificate of National High Technology Enterprise.

Since its foundation, Orienter Biotech always pays high attention on the construction of technology center, and continuously invests in product research, which builds a good environment for the construction and development of company's technology center, and guarantees the company's leading position in the competition of research and innovation. The Certificate of Enterprise Technology Center of Chengdu indicates the competent department's recognition of our innovation strength, and indicates that our company has complete technology R&D capability and experiment conditions, strong economic technology competitiveness, and brings good economy benefit.
In the future, Orienter Biotech will adhere the mission of "Innovation leads development, Technology protects health" to enhance our innovation capability, improve core competitiveness, and provide better products and services to our customers.